Escala
Biography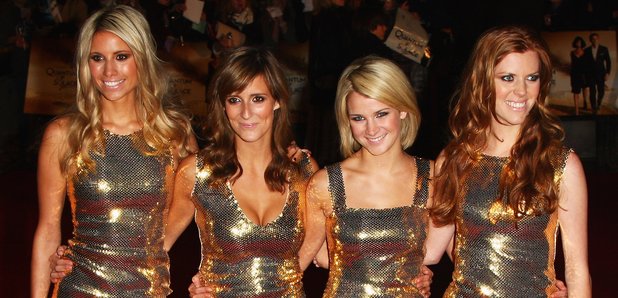 The glamorous electric string quartet Escala first caused a sensation in the 2008 final of ITV1's Britain's Got Talent. They narrowly missed out on winning but their innovative fusion of contemporary sounds and classical instruments instantly won over over difficult-to-please judge Simon Cowell, and he signed them up to a seven figure record deal.
Life and Music
Comprising violinists Victoria Lyon and Izzy Johnston, viola player Chantal Leverton and 'cellist Tasya Hodge, Escala are all highly trained classical musicians with an incredible 80 years worth of musical training and experience between them.
They have studied at London's most prestigious music colleges and played with the UK's most illustrious orchestras including the Royal Philharmonic Orchestra, London Symphony Orchestra and City of Birmingham Symphony Orchestra. They have also toured with the likes of Take That, Simply Red, Arctic Monkeys and Michael Ball. In fact, it was on tour with boyband McFly that the four girls became close friends and decided to work together to create a new musical phenomenon.
Produced by the Grammy Award winning Trevor Horn, their debut successfully fuses pop and electronic sounds with classical instruments to create a unique and universally accessible sound that sits just as comfortably in the pop and classical charts.
Did you know?
Violinist Victoria Lyon is the great-great-granddaughter of the Swedish opera singer Jenny Lind. Known as 'The Swedish Nightingale', Lind settled in Britain and is commemorated in Poet's Corner at Westminster Abbey.