Craig Ogden popped into the Classic FM studio to give us a preview of his brand new album, Craig Ogden and Friends.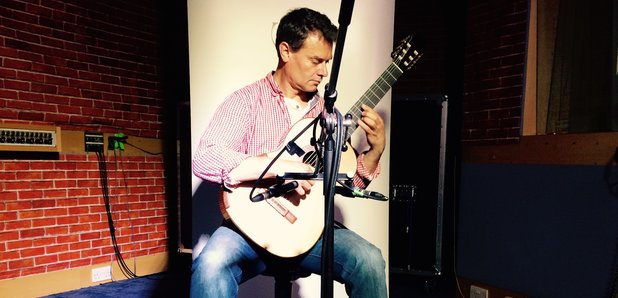 Ogden's new album features a whole range of collaborators (and friends, naturally), including pianist Ji Liu, cellist Natalie Clein and flautist Gareth Davies.
The result is a gorgeous record for a long summer, but Craig was keen to show us just how well the guitar can work on its own: he visited us in the studio to give us an exclusive live version of 'Sevilla' by Albéniz.
Have a look at the (quite lovely) results here - and if you like what you see, you can buy his album:
Play
Exclusive: Craig Ogden plays Sevilla by Albéniz
This track features on Craig Ogden and Friends, a collection of beautiful tracks perfect for the summer.
04:32