What does the City of London Sinfonia's principal violinist get up to on tour? Find out in our latest Back Desk interview.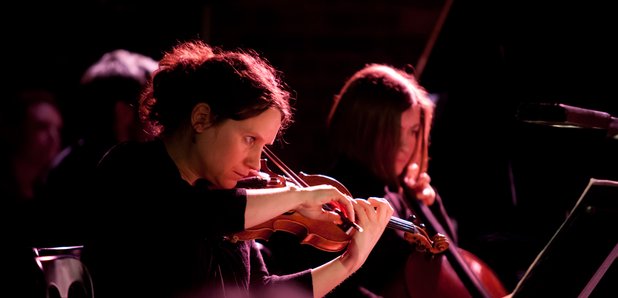 Name: Alexandra Wood

Instrument: Violin, leader

Ensemble: City of London Sinfonia

Why did you decide to become a musician?
I didn't really. I just couldn't imagine doing anything else!

What's the one performance from your career that sticks in your mind?
'Quartet for the end of time' by Messiaen, in the cathedral on Orkney starting at 11pm on a light June evening.

What's the most embarrassing thing that's happened to you on stage?
My music stand collapsed, and the music went everywhere - it was single sheets…

If you could work with one musician, living or dead, who would it be and why?
JS Bach. The most amazing composer and musician - I often wonder what he was like to work with.

In concert, have you ever thought, "I can't actually play this bit very well, I'm going to mime and hope no-one notices"?
No. I've often thought I can't play a passage very well, but will always have a good go at it - with varying degrees of success.

Could you give us an example of the downside of the profession, something that the average concert-goer might not know about?
Driving long distances!

Does the touring lifestyle bring out rock star behaviour in the orchestra?
Not rock star behaviour, but you are aware that you are lucky to visit some amazing places and so there is always the feeling that you should make the most of it. This can lead to some end-of-term behaviour.

Have you witnessed any serious diva strops in your time as a musician?
Yes - but they shall remain nameless.

What's the biggest challenge facing musicians like you these days?
Not becoming complacent - finding new, innovative ways to engage with our audience. And finding 'new' audiences too.

What's the best thing about being a musician?
Being able to do something you love, and hopefully bring enjoyment and pleasure to others.

Alexandra Wood performs with City of London Sinfonia in their series 'Natural/Supernatural' starting on 27 March 2014 at Southwark Cathedral. Information and tickets here.