The Choir of St John's College Cambridge
Biography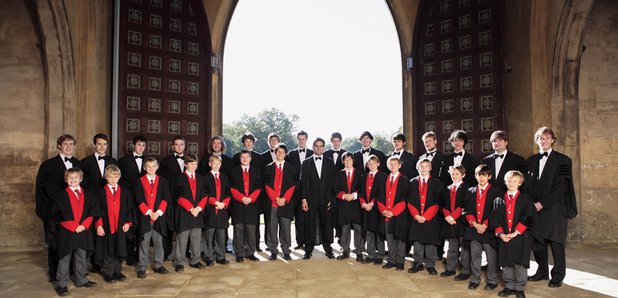 Formed in the 1670s, the Choir of St John's College Cambridge is a world-renowned collegiate choir of the English cathedral tradition. It has made over 90 recordings and frequent broadcasts and concert tours have done much to earn the love and respect of millions of fans.
The choir is made up of men and boys. The alto, tenor and bass parts are usually taken by 15 undergraduates who are students in the University, and the boys are educated at St John's College school. Two organ scholars assist in the daily running of the Choir.
Composers Sir Michael Tippet and Herbert Howells have both written a set of evening Canticles for the choir. Contemporary composers such as Judith Weir, Andrew Gant, Matthew Martin, Gordon Lawson, James MacMillan, James Long, Philip Moore and Bob Chilcott have both written commissioned pieces for the choir.
The choir records around two CDs are year.
Though rooted in the Anglican tradition, their repertoire has extended to celebrate an extremely varied breadth of repertoire, from Renaissance polyphony and Haydn masses to 20th century and specially commissioned contemporary music.
The choir annually participates on a joint evensong with the Choir of King's College, Cambridge where the venue alternates between the choirs.
Committed to engaging with a wide audience through digital innovations, St John's is the first British choir to broadcast its services live in weekly webcasts, and in 2011 it launched SJC Live, a unique online archive for music lovers and choirmasters.
Did You Know?
The Choir of St John's College Cambridge is known to participate in some eccentric traditions. Following a 19th century bet that the choir couldn't be heard from the tower roof, the singers ascended the 163 foot tower to prove their point. This is now repeated every year after the sung Eucharist on Ascension Day.
Classic FM interviews the choir's director, Andrew Nethsingha...
1 November: Our CD of the week is the new album from the Choir of st John's.
Classic FM's Jane Jones rejoices in the Choir of Clare College Cambridge's consoling collection of old and new spiritual songs
St John's College Choir and Andrew Nethsingha's first recording of Howells' choral work doesn't do them or the pieces justice