Budapest Festival Orchestra
Biography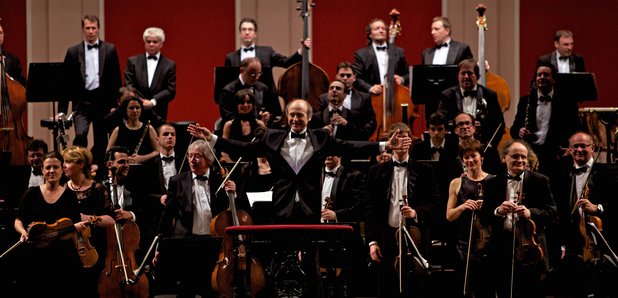 The Budapest Festival Orchestra is not only a vital part of Budapest's music life but also a frequent and much appreciated guest at the world's most important centres of musical excellence.
The orchestra was formed in 1983 by Iván Fischer and Zoltán Kocsis, with musicians "drawn from the cream of Hungary's younger players," as The Times put it.
Their aim, through intensive rehearsals and demanding the highest standards from musicians, was to make the orchestra's initial three or four concerts per year significant events in Hungary's musical life, and to give Budapest a new symphony orchestra of international standing.
After having recorded on many different labels, the orchestra signed an exclusive recording contract with Philips Classics in 1996. In 2003 the BFO signed a cooperation agreement with the label Channel Classics. Their recording of Mahler's Symphony No.6 was nominated for a Grammy Award and their Mahler 2 received the Gramophone Award.
In December 2008 international critics voted the orchestra one of the ten best symphony orchestras of the world.
Among the orchestra's more important projects are its opera productions, a cycle of works marking the 50th anniversary of Bartók's death, a cycle of Mahler symphonies over several years and a series of performances for the centenary of Brahms' death.
In 2005 the orchestra launched its annual Budapest Mahlerfest and in 2008, its annual "marathon" featuring a different composer each year.
Did you know?
Ever since its foundation 28 years ago, the BFO's Music Director has been Iván Fischer.
Mahler Symphony No.1 with Iván Fischer
Find out more about Beethoven's Piano Concerto No.4 in G Watch and listen to different recordings and download your favourite.
Find out more about Beethoven's Symphony No.6 in F ('Pastoral'). Watch and listen to different recordings and download your favourite.