When one of the world's most famous bass-baritones came in to speak to Classic FM's Charlotte Green he talked about beards, how singers warm-up, what he learned from Emma Thompson – and even treated us to an exclusive a cappella performance of 'if I were a rich man…'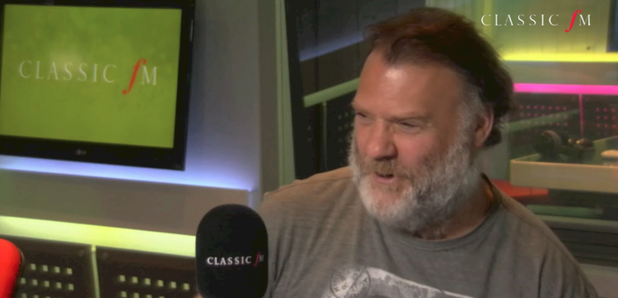 Fiddler on the Roof
The great bass-baritone Bryn Terfel is currently preparing for a performance of Fiddler on the Roof at Grange Park Opera in which he'll be playing the lead role of Tevye. We expected him to talk about the role, perhaps even give an insight into how he'd prepared it… but sing it? No way…
Play
Bryn sings 'If I were a rich man"
00:15
On working with "force of nature" Emma Thompson
Bryn Terfel recently starred opposite actress Emma Thompson in Sweeney Todd – and, he told Charlotte, it was an experience to savour.
Play
Bryn Terfel on working with Emma Thompson
01:49
On his 'monster' of a beard
Bryn explained to Charlotte that the fetching beard he was sporting wouldn't have been entirely appropriate for his role of Sweeney Todd, the demon barber of Fleet Street.
Play
Bryn Terfel on his beard
00:52
How does the great bass-baritone warm up?
He makes it all sound rather easy, actually…
Play
Bryn Terfel on how to warm-up
01:23
The whole thing…
Watch the whole interview below in which he talks to Charlotte about the roles he'd still like to perform, singing Fiddler on the Roof for the first time and why he'll leave the football to the professionals.
Play
Bryn Terfel interview
16:14
Bryn performs in Fiddler on the Roof at Grange Park Opera 4 June-3 July .