All Angels
Biography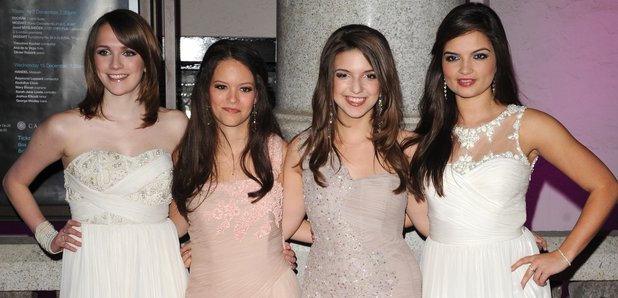 All Angels is a British classical/pop group made up of Melanie Nakhala, Charlotte Ritchie, Daisy Chute and Rachel Fabri.
Life and Music
Originally, British classical/pop group All Angels came together following a huge nationwide search of schools, choirs and music schools.
Since, they have performed at the Classical Brits in 2007, where their debut album was nominated for Album Of The Year, and they were watched by 10 million viewers when they sang in front of the Queen at the Festival of Remembrance at the Royal Albert Hall.
In 2007 Melanie Nakhla, Charlotte Ritchie, Laura Wright, and Daisy Chute were on the search for a fifth 'Angel' to perform at a special All Angels concert to celebrate their special edition album released in November 2007. The winner was Alexandra Lawrie who then had the opportunity to record a track and perform with the girls at a concert in London on 28 November.
In 2010 soprano singer Laura Wright left the group to pursue a solo career. She was replaced by Rachel Fabri.
All Angels have performed with Russell Watson and Katherine Jenkins, and have supported the England rugby team at several crucial international matches. They were also asked to record the theme to the 2011 UEFA Champions League Final and to perform it at the match at Wembley Stadium between Barcelona and Manchester United.
Did you know?
All Angels' first album was the UK's fastest-selling debut for a classical act, and earned them a platinum disc.